Our New Showroom: The Aesthetics and Interior Design Functionalities We Believe in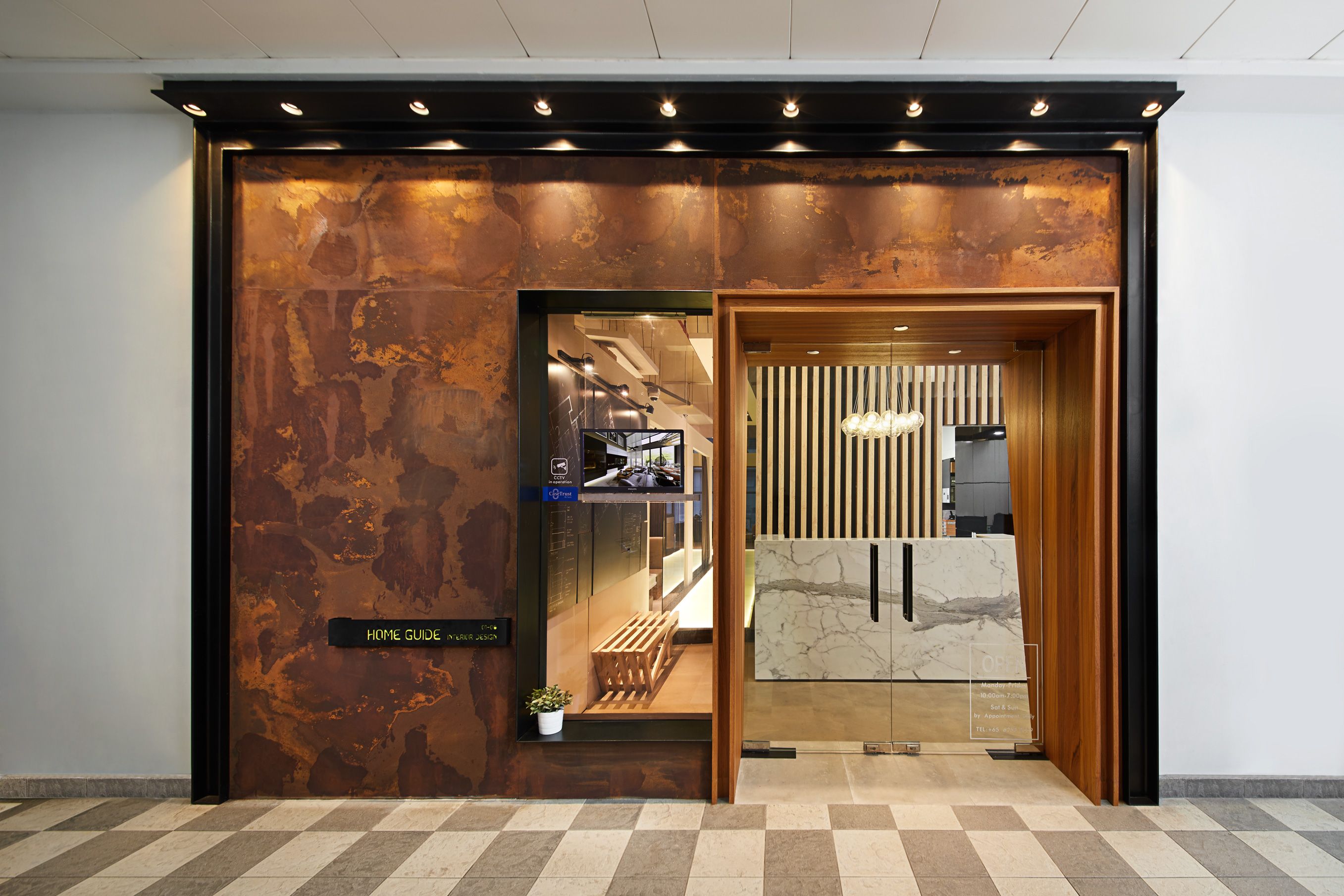 We wholeheartedly believe in the mantra "practice what you preach." This is the main reason why the new SORDC showroom is living proof of our office interior design values and beliefs. Functional, welcoming, warm and modern, it gives you a clear concept of what we stand for (and what kind of work we can do).
Functional Decisions with Visual Appeal
We put a lot of creativity and soul into the transformation of our showroom. From the entrance, to every nook and cranny inside, we worked hard to make the execution visually consistent. You will be greeted by warm tones and high quality materials. The same are used throughout the showroom redesign to tell you what we're capable of doing for your commercial space.
The team chose natural materials for their simple sophistication and pure beauty. Stone, glass and wood all work together to give you that cosy feel without taking away from the impressiveness or functionality of the retail design.
We also chose to feature a couple of modern artistic nods, breaking up the otherwise classic appeal of the showroom remodel.
These are most prominently displayed in the fun and futuristic lighting fixtures, the sloped frame of the entrance and a slatted backdrop that extends and transforms into a ceiling. Such large statement pieces demonstrate just how much personality can be contained in a clean and otherwise minimalist interior design.
Chic, Streamlined Sophistication
It is our firm belief that every retail space can be elevated through the selection of the right construction and décor elements. From the selection of the right materials to the correct, strategic placement of visually exciting statement pieces, we can turn a boring shop or office into the owner's ultimate vision.
We believe in the power of interior design. We also believe that clients should never take such statements for granted. The new SORDC showroom demonstrates what we're capable of and then some more. The choices we made highlight the best features of the space. At the same time, they allow for effortless operations. Clean and functional, the design allows for clutter-free operations and unburdened interactions with every single visitor.
Don't hesitate to come to the showroom. We'd love to meet you, show you around and discuss the specifics of your office/retail design or renovation project. From simple upgrades to complete overhauls, we're ready to guide you through every step and ensure the outcome that you've always been dreaming of.
Whether you need a simple consultation or a team that will handle the entire process from prep work to soft finishing, you've come to the right place. Contact us today or just drop by the showroom.