Office Space Planning
We Are The Experts in Optimizing Space for the Best Work
Office space planning goes way beyond desk arrangement placement of physical resources. Planning for contemporary workplaces that have to serve a multiple purposes asks for a conducive, healthy environment that drives productivity and inspires creativity. This is precisely what office space planning projects aim to accomplish.
If you've never handled the space planning of corporate premises before, SORDC are the experts in envisioning optimal workspaces for you and your colleagues.
What's Office Space Planning and Why Do You Need It?
Optimising the use of the available office space can be accomplished in more than one way. All of these strategies fall under the umbrella of office space planning.Space planning is very dynamic. It changes as a company evolves. Organisational growth, for example, is a period that necessitates a lot of clever work because the specifics of the team and the daily operations aren't fully-defined. Every office layout comes with its specifics. It brings opportunities to the table but it also poses some challenges. When the right space planning techniques are being utilised, an office can benefit from better traffic control, the creation of functional areas and the reduction of spots that remain under-
utilised. Space planning isn't that easy to do as you have to account for the needs of both the individual and the entire team. These two often come at odds with each other. Professional interior designers and
corporate space planners know how to ensure enough privacy while also encouraging community and collaboration. Accomplishing both on your own can be difficult in a smaller space, which is why you may want to consider a bit of professional assistance.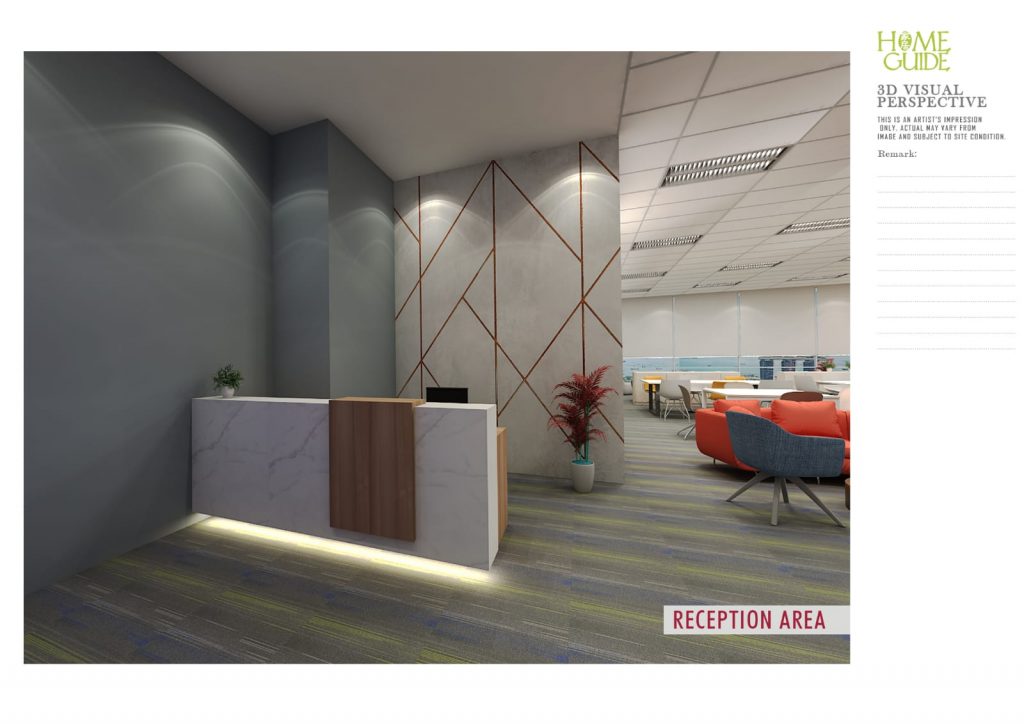 Our Approach to Office Space Planning
At SORDC, we have vast experience in office interior design, layout planning and office renovation project management. Based on the know-how we've acquired through the years, we have put together our very specific approach towards corporate space planning:
First, we need to acquire a good understanding of your business. We will look into your operations, the specifics of the team, the culture and the industry that you work within.
We will also pay close attention to the layout of the corporate space you plan to use. When we know what we're working with and what we need to accomplish, choosing the right space optimisation solutions becomes much easier.
The final and the most exciting part of our process is the planning of the future office space. We will do our best to pinpoint the primary ways in which the respective space can support your business, create a healthy and productive environment for your team and support the overall growth of the company.
Every single space can be tailored to meet the individual needs of a team. This tailoring doesn't just happen through the selection of the right furniture and accessories. Sometimes, much more complex
will have to be made. These will enable the effortless modification of the layout to accommodate for the corporate proceedings that will be taking place on a daily basis.
The Benefits of Picking SORDC for Your Project
Office space planning creates the perfect synergy between the premises and the people who will be occupying those. There's no doubt that such strategic work can maximise the usefulness of the office and make people feel good.
Now that you're convinced that office space planning is the right service for your business, why should you choose SORDC for the execution of such a strategic task?
We'd like to highlight some of the primary reasons why numerous clients have entrusted us with the customisation of their corporate premises:
Experience
Singapore Office and Retail Design Consultants was set up in 1992 and ever since, we've been a reliable interior design service provider catering to the needs of corporate and
commercial clients. We have a diversified, outstanding portfolio that stands as evidence of the
good work we can do.
Client-focused approach
We believe that a one-size-fits-all approach doesn't work in the realm of office space planning and interior design. This is why we put so much emphasis on the preliminary aspects of launching a project. Getting to know your business well provides us with the information required to put together a tailored solution just for you.
Comprehensive solutions
Office space planning isn't the only service that our clients benefit from. We also handle interior design work, office renovations and upgrades and many others. We will take care everything, from start to finish, so you wouldn't have to worry about a single step.
Punctuality
We understand that no business can tolerate downtime, which is why our work is always punctual. Our preliminary consultations will focus on execution timeframes and once we come up with a mutually-acceptable duration, it will be followed strictly. You can rest assured that all of the office space planning work will be finalised by the deadline.
Effective communication
Rest assured that you'll know what's going on during every single step of the way. Whether you want some simple layout changes or a complete transformation of the corporate premises you're occupying, we will handle the steps effectively and keep you updated about progress being made. You can always reach out and inquire about the aspects of execution that interest you the most.
Let's Design A Space To Create The Best Work!
Every office space has a ton of hidden potential that can be brought to the surface quickly and efficiently.
If you believe that your team deserves the best, contact SORDC today. We'll be more than happy to acquaint ourselves with your corporate venue and conceptualise all of the ways in which the current layout and space allocation can be optimised.