Modern Office Interiors – The Human-Centered Design Approach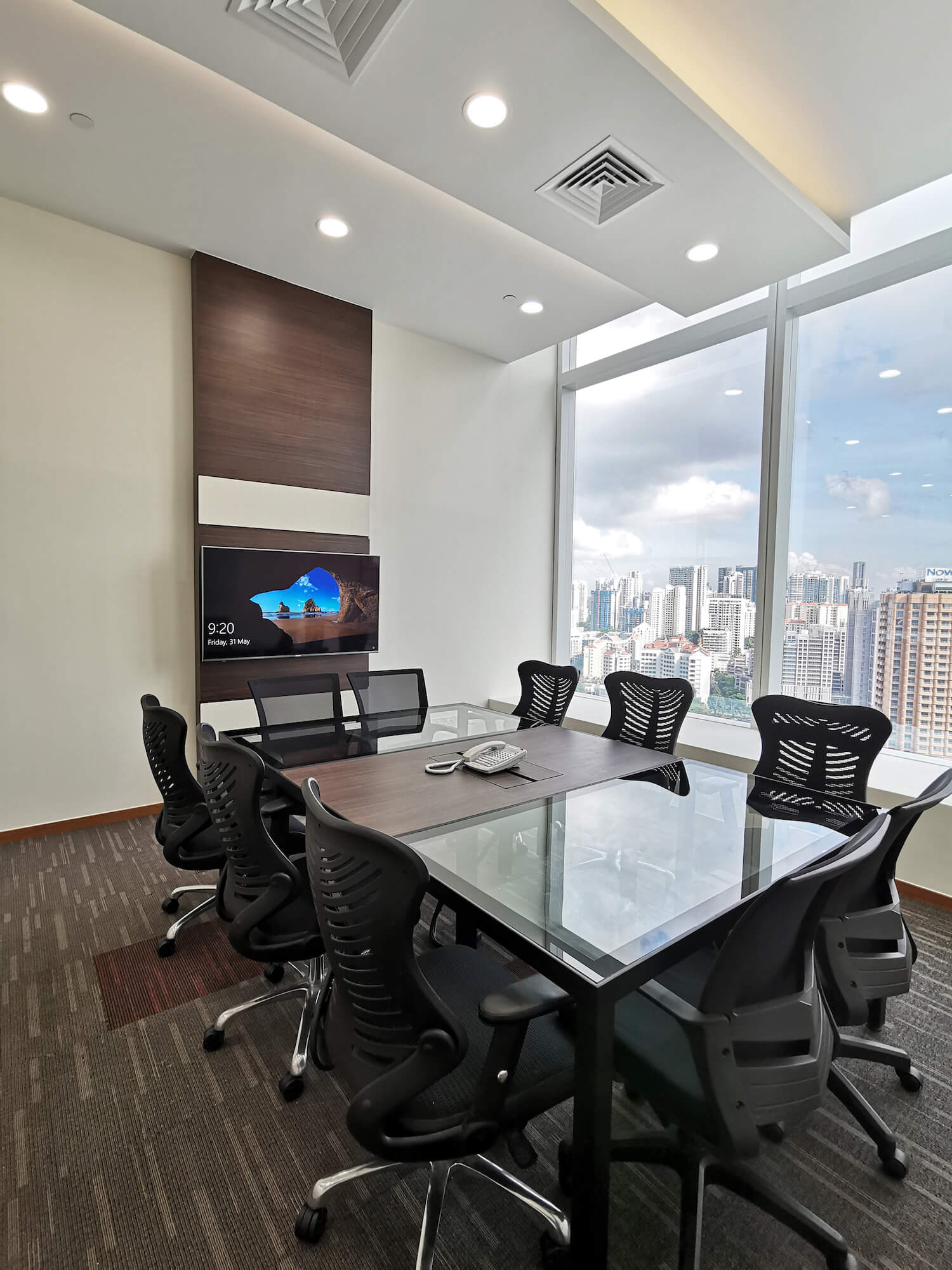 Did you check out Facts Global's office redesign by our Singapore-based office interior design company? IT LOOKS DIVINE! The whole space is designed to boost workers' productivity, from the minimalistic background walls to ergonomic chairs.
Several studies showcase the connection between how a workplace looks and people's efficiency. The scientific data urges modern offices and companies to collaborate with designing firms that prioritize their workers over the architectural archetypes.
Hence, Human-Centered Design was born. The design form is exemplary at skyrocketing a company's performance by tweaking the interiors to put people first. It has inevitably become one of the most revolutionary strategies to revamp an office space globally. Why? Because HCD means putting people at the heart of how you design your office space. Let's learn more!
What Is Human-Centered Design?
Human-centered design, or HCD, is simply a way to assess and solve people's problems. When the concept is put into office interiors, it transforms the space into something that increases the workers' productivity and creativity, by taking care of their physical form, and mental and emotional well-being.
Check out the best office renovation ideas here to get a visual picture.
How Does Human-Centered Design Help People in the Workplace?
The post-pandemic employee is more accustomed to working in a private and cozy home space than in a commercially built office. Most workers are now more reluctant to leave the comfort zones they have grown attuned to and work in a somewhat foreign office building.
To overcome such predicaments, office renovation contractors and office interior designers are now coming up with office interiors with a strong focus on an environment that works well with how humans function and their physical and mental needs, making them feel more welcome and creating spirited workplace. Human-centered designs keep human psychological and physical form in mind while selecting the color palette, furnishing, lighting, design theme, furniture etc.
Furthermore, HCD can be customized according to every office and its employees' preferences, maximizing the benefits.
How To Achieve Human-Centered Design?
If you are looking to spruce up the office space by keeping its workers in mind, here are the basic steps:
Observe And Research
How to nail a people-focused design? Take inspiration from the very people!
It is essential to take cues from these people, what they do, and what they want?
An excellent idea is to collect feedback from the employees of the office you plan to redesign. Ask them what their current workplace design lacks and what features they'd like for the future form. Also, observe how the workers are using the space and take notes of how you can improve the current state of the space.
But this idea is only applicable if you are working on an office that already exists. When designing a space for a new space, take into account the job functions the workers will perform and the profile of the workforce – who they are, what motivates them, the lifestyles they lead and their physical and psychological needs. You can even ask around for inspiration in a similar industry.
Alternatively, you could can consult an office interior design firm with experience designing human-centric spaces.
Analyze and Strategize
Now that you have gathered ample information about the office's work environment, the next step would be to lay the groundwork for office space planning. It should include the ideas from your research and practical ways to implement them into the design.
For example, a workplace that requires a lot of sitting and working on desktops should have an ergonomic office system furniture to support the physical well-being of the employees. Similarly, offices that require a high level of creativity from their individuals should focus more on creating a space that boosts mental function with lively colors and a comfortable environment.
And when you are at it, also consider improving the office's traffic flow. Use techniques that lead to less crowd, lower waiting times, and lesser congestion.
You'll want to gather the necessary resources as a part of planning – for example the right office interior design firm, contractors, materials and furniture. You might want to choose ergonomic office chairs with natural contours and multiple recline options. Similarly, desks with adjustable height, acoustic cubicles, workout corners, and nap pods are can be found in a modern human-centric office interior design.
Bring The Design To Life
After working out a plan for your human-centered design, it's finally time to bring it to life. To execute a layout flawlessly, you will need to gather the right resources.
Keep in mind the suggestions you received while researching the needs of the workers. A human-centered office needs to feel conducive, comfortable and ooze a sense of belonging. So paint the walls in a shade with a positive and uplifting color profile. Also, lighting plays a pivotal role in turning a monotonous office into a haven of productivity, mental, emotional, and physical well-being.
Furthermore, you can consider using biophilia to stimulate an office's dynamics. Huge indoor plants increase the oxygen concentration in space, thus improving mental function. Green color, scenic art pieces, and natural materials such as wood also bring the interiors closer to nature. Human beings are drawn to nature instinctively and perform better in biophilic settings.
You may want to check out a mind-blowing office interior design portfolio to get more ideas.
Design Workplaces For Humans
Gone are the days when an office interior meant gray walls and dull spaces. The modern design notion is to create workplaces that support their workers' imagination and capacity for multiplying the company's profits.
And a superb way to nail an office's interiors for productivity is by making it more human-oriented. The human-centered design approach does just that by understanding the workers, their environment, and their needs.
So are you ready to revolutionalize the way we imagine an office to be? Contact SORDC for a consultation now and get started with your office interior design reboot ASAP. Because a lively workplace can even brighten up its employee's Mondays!