At SORDC, we believe that our clients are our best advocates. We don't want to convince you in the quality of our work or the professionalism of the team. Instead, we'd like to let our clients give you a better idea about what working with us is like:
Facts Global Energy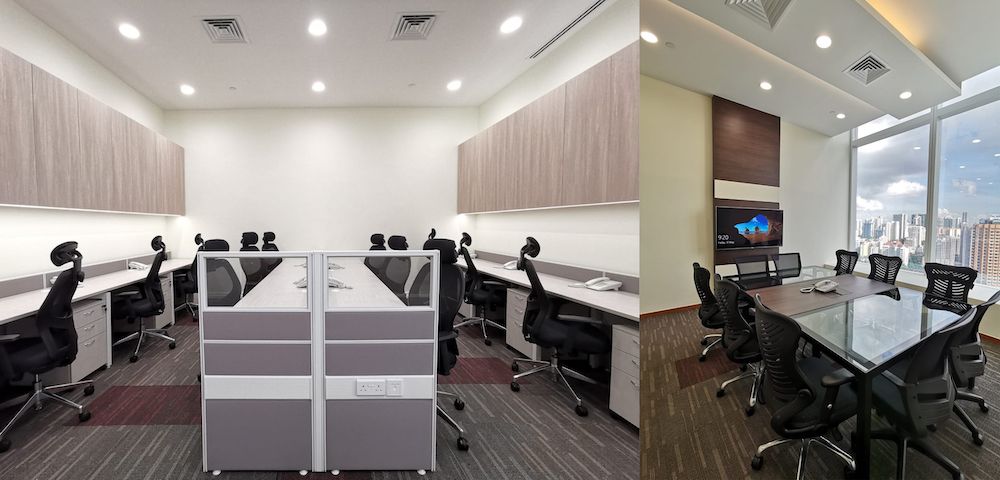 We engaged Home Guide Design & Contracts Pte. Ltd. for the purpose of renovating our shophouse into a retail space unlike any other in Singapore. As we already had what we wanted in mind, the priority came down to pricing and the ability to fabricate our ideas to reality without having to compromise much on the aesthetic finish.
Lance our interior designer was on board from day one and was very attentive and accommodating to our requirements and requests. He also had a lot of fresh ideas to contribute to the project and was there every step of the way. He made the whole process of renovation easy for me by overseeing every detail and hence, relieved me of additional stress, allowing me to concentrate on the business instead. Also, every time we met a hiccup, he was there to rectify and propose alternatives readily.
The biggest and probably most challenging part of our project was the shop facade that was designed to simulate a typical shopfront in Paris. It posed many challenges such as, angles leading to the doors, large windows and details of curved motifs. As such, I was nervous and a little apprehensive of the outcome. I have to say the outcome was an extremely pleasant surprise and we were contented with the workmanship that was delivered.
Even after the project was over, Home Guides' after service care is highly mentionable. Although we faced some minor issues after completion, Home Guide was quick to arrest and rectify them.
Overall, we are happy we worked with Home Guide and will be happy to work with them in future as well. It was a great experience for us and you can rest assured that your project will be in good hands.
Thank you Home Guide! Velma Manoharan Director Marmotte Private Ltd.